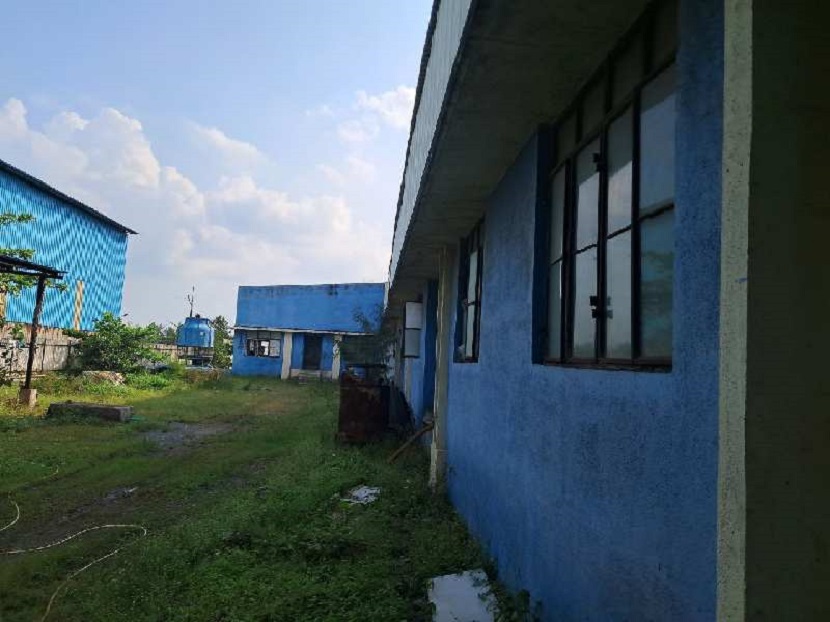 Online retail has grown significantly over the past ten years. Consumers switch from in-person buying to a more practical way to browse and buy their favourite things.
Many businesses are hoping to broaden their warehouse management. This is for meeting the demands of an expanding online market as a result of the rising demand for online shopping. There has never been a better opportunity for real estate investors to acquire a lucrative Industrial Godown For Sale In Nashik.
Following this guide will help you make sure you have all you need before purchasing. This is specifically true if you're thinking about buying a warehouse.
What To Look For?
It's important to be fully prepared before purchasing a warehouse because investing in commercial real estate is no simple task. Here are five crucial pointers to take into consideration when you decide it's time to take the plunge.
Set Budget Expectations -
Some of the financial difficulties associated with purchasing a warehouse can be reduced by setting a budget in advance. What are your financial limits for the initial outlay? Are you going to buy any equipment or just warehouse space? Setting up your budget will be easier if you consider your anticipated profit and prospective growth prospects.
Assess Your Inventory -
You should be sure that your receiving inventory will be safely stored and kept in sellable condition before storing any items in your warehouse. Temperature control, moisture control, and refrigerator requirements will vary depending on the type of inventory. Make keeping track of all inventory, evaluating supplier performance, and performing annual, monthly, or perhaps even weekly audits your top priority.
Research Your Location -
Location is essential in terms of achieving a lucrative warehouse investment deal with fast delivery guarantee. By evaluating your brand and your target audience's needs, you should choose your location. Take into account how accessible transportation hubs like airports, trains, and canals will be from your possible location. Examine local rivalry, the state of the roads, and the time it takes to reach a major route.
Sizing Requirements -
Your operations will have a significant impact on the shape and size of your warehouse. There are advantages and disadvantages to purchasing a warehouse of any size, but it all depends on what your company requires in terms of predicted development or how much product you will be storing. Your company will have more capacity to expand if you have a large warehouse. But, you might be able to save money per square foot if you have a smaller storage facility.
Employment Potential -
You don't want to overlook the individuals that work behind the scenes after all is said and done. You'll want to help ensure that your storage facility is a suitable and fun environment for them to work in addition to having diligent personnel. Examine local unemployment numbers to see if there is a large demand for workers. Think about methods to make your warehouse's working conditions better.
Benefits On Offer:
There are numerous types of properties from which to pick when it comes to commercial real estate. A warehouse is one choice you might wish to take into account. Purchasing a warehouse has a lot of potential advantages that can be quite helpful for organisations. Here are a few justifications for thinking about purchasing a warehouse.
Large Area for a Low Price -
Getting a lot of room for your money is one of the key benefits of purchasing a warehouse. Warehouses are typically far more economical as compared to other commercial property types, including office towers or retail storefronts, in terms of cost per square foot.
Since they are often found in industrial locations and are less desirable than other kinds of properties, this is the case. This also implies that it can take more effort to modify them to meet your needs.
Convenient Location -
For your company, you could select a more industrial site. In this situation, purchasing a warehouse can be advantageous for businesses since it puts you close to companies that can offer complementary goods or services or that have the facilities needed to make your company work more efficiently. If you run a manufacturing company, for instance, being close to other businesses can provide you exposure to suppliers and clients.
Highly Customizable -
The layout of warehouses can typically be tailored to your demands, which is another benefit. For instance, dividing off areas of the interiors with barriers or partitions will make it simple to store huge equipment or goods. Or, if your company requires office space, you can rent out portions of the warehouse to tenants.
Very Durable -
Another benefit of warehouses is that they are frequently constructed of durable materials like concrete and metal. They are therefore significantly more resilient than other industrial forms of construction, like office buildings with wooden frame constructions. This indicates that they will be more resilient than other types of structures to the wear and tear of large apparatus and machinery as well as bad weather.
Multifunctional -
Finally, warehouses are adaptable and may be used for a variety of purposes, including manufacturing, office space, and storage. There's a good probability that your warehouse will continue to be able to meet your needs when your firm grows in the future. For instance, if your warehouse is first used for storage but you later decide that you need office space, you may likely transform a portion of the interiors into workplaces without having to make significant repairs.
Less Maintenance -
There are costs associated with owning a commercial building. Throughout your ownership, there will be updates, repairs, and restorations that are required. These can quickly add up in expense and time.
However, industrial property investment requires a lot less maintenance than other sectors. The majority of industrial facilities are large, open spaces with thick concrete floors and higher, visible ceilings, which reduces or eliminates the need for things like carpeting, soundproofing, high-end fittings, and other extra costs.
You're considerably less likely to get into a scenario where you can't sell. This is because of the continuing strong demand for Industrial Godown For Sale In Nashik.
Compared to other property investment options, industrial properties have a shorter average time on the market, giving them a far simpler method to get access to income immediately.