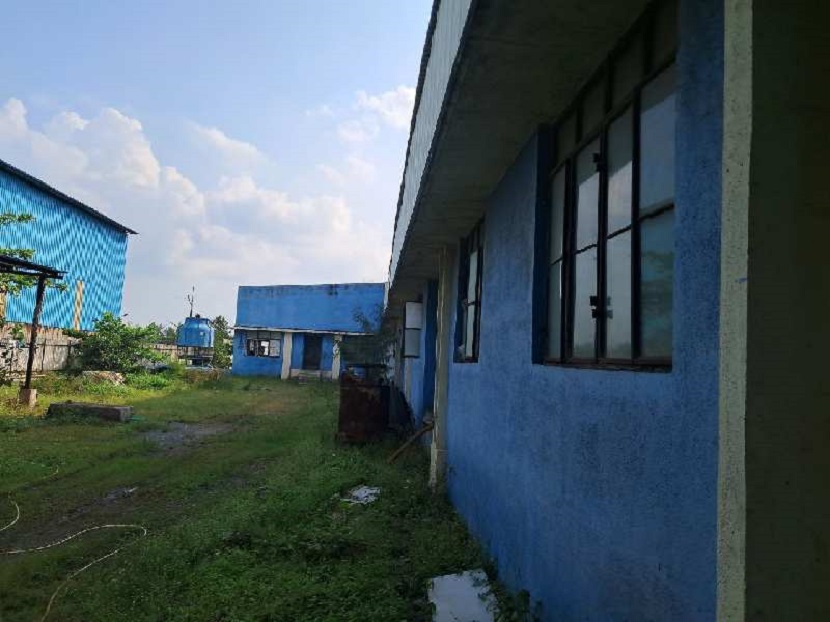 Buyers and investors have a variety of alternatives when it comes to property types when investing in commercial real estate. A warehouse property has a lot of advantages and a high chance of success. It is a prospective investment. Due to the size of the warehouse space, warehouses initially have a higher income potential.
Industrial warehouse for sale in MIDC Nashik are hot-selling properties due to their location advantage. Landlords can charge a greater rent when they have more square footage. The volatility of a warehouse investment is typically lower than that of other forms of investments. Long-term tenancies are more common, which provides the landlord with a more steady stream of rent.
It can be useful to be aware of the different kinds of warehouses, industrial spaces. They also include distribution centres. They could be offered when you start your path into warehouse property investing. Do your homework as you focus on the properties that interest you. Try to match your financial and lifestyle goals. Each of these has unique qualities and will have various lease agreements.
Advantages of Purchasing a Warehouse
Additionally, triple net leases (NNN), place more obligation on the tenant and less on the landlord. They are frequently used to rent out warehouses. Moreover, a warehouse rental is such a hands-off investment. The owner of the property essentially receives passive revenue from it.
A warehouse is a good investment because the property is expected to appreciate over time. Also, the owner does not actually need to do anything to foster that appreciation. Typically, when a warehouse lease ends, the landlord can increase the rate under a new lease..
This is due to the warehouse's increased value since the original lease was signed. Due to the appreciation, if the owner decides to sell, they could pocket more money. More equity from the funds being deposited into the loan is the cause of this value increase.
Another factor is the possibility that a tenant performed tenant improvements. They are also known as improvements for their business, to the warehouse. For instance, it is possible that the previous renter built shelves or provided storage space. This can now be taken into consideration in any lease agreement with a new tenant.
The ownership of a warehouse also entails a number of tax benefits. In addition to mortgage interest, maintenance, and administration costs, property owners may also deduct depreciation, if any. An accountant, however, will be better able to explain whether tax deductions are applicable in your particular circumstance.
How to Calculate the Value of a Warehouse
Several variables, such as the warehouse's size, location, and intended purpose, are taken into account. They are used for estimating the value of the property. Beginning with similar warehouses in the same neighbourhood or city, assess the value of the property. You should take accurate measurements because the majority of warehouse space is charged by the square foot.
To learn the typical price per square foot in your neighbourhood, speak with other owners or a nearby real estate broker. Take a look at the warehouse's condition next. A warehouse property investment is worth thinking about because the industrial and warehouse real estate industry is booming and showing no signs of slowing down. This tutorial should have been useful in demonstrating the value of doing your research before making any form of investment.
Before making an investment, make sure to look over the kind of warehouse it is and how old it is. Also check the tenant's standing, the lease terms, the area, and the value of the property. Working with a net lease advisor is the most effective approach to identify potential warehouse assets and strategically diversify. You can do so regardless of your level of experience in the triple net lease market.
How Much Does a Warehouse Cost?
It is wise to examine the PSF prices of nearby properties to figure out how much a warehouse will cost in your neighbourhood. The warehouse's condition, the building's age or newness are the most significant features. The sort of machinery or specialised features it contains and the tenant potential are also included. The existence of competing bidders is another crucial element that could affect price.
Ways to Purchase a Warehouse
Finding a knowledgeable CRE broker is the first step in buying a warehouse. With your deal, he can assist. To connect with debt funds, use debt brokerages. Brokerages that specialise in investment sales can assist you in locating conventional financing solutions. Industrial warehouse for sale in MIDC Nashik is one excellent choice.
You can get assistance from a broker with both of those duties, assisting you in finding the ideal house for your requirements. They assist you in striking a bargain that benefits you. The broker and you can then go over financing possibilities after you've finished that process.
Conclusion
Industrial and warehouse areas used to be considered the commercial real estate's forgotten stepdaughter. Office space and retail are the most well-known of the two. This industrial asset has made an astonishing recovery, nonetheless, in recent years. In comparison to the previous year, they have grown by around 10%. It appears that warehouses can't be constructed or stocked quickly enough. Both the supply and the demand are very high.
Both domestic and international institutional investors are showing interest in the Indian warehousing market. The Economic Times reports that since 2017, investments totalling more than Rs 25,000 crores have been made in the country's industrial and warehouse sector. The strong demand for logistics is expected to fuel further investment.
This is expected to reach 50,000 crores by 2021. In India, there is now a greater demand overall for warehouse investments. People are relying on digital platforms more and more to meet their demands in the e-commerce era. Since the introduction of Covid, e-commerce platform usage has sharply increased. A record-breaking amount of people are buying stuff.
To follow this new trend, some businesses have begun renting out warehouse investment properties nearer to cities. So, they can better serve a much greater part of the population without compromising their turnaround time.